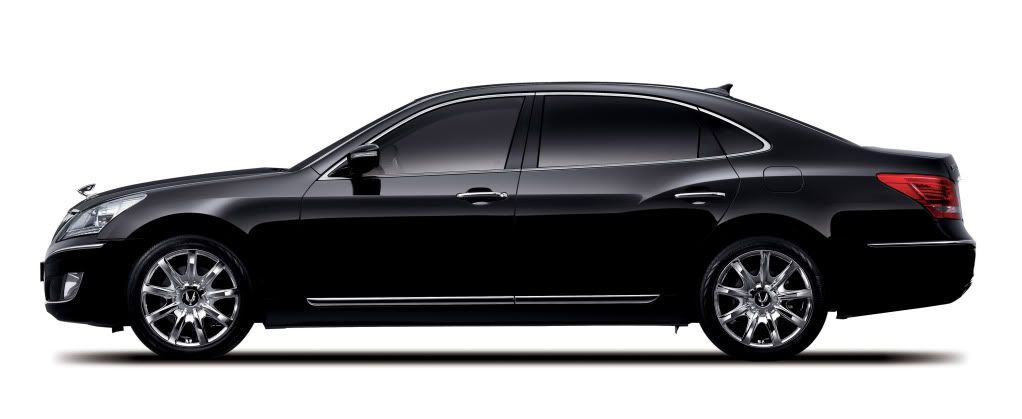 For his last days in office as the President of Costa Rica, Oscar Arias will be sporting a brand new presidential limo – the Hyundai Equus. The all-new Equus is donated by the government of South Korea, in conjunction with Hyundai Motor Company. The car is currently en route to Costa Rica, and is expected to arrive in the country on April 20th.
The new presidential ride for Costa Rica replaces the outgoing Kia Opirus (Amanti) in the country's presidential fleet. The rear-wheel drive flagship model of Hyundai will be given to Arias who is completing his term very soon, and the keys will be handed over later to president-elect Laura Chinchilla.
There are no indications that the Equus for the Costa Rican President is bulletproof like the model designed for the South Korean President.
[Source: Inside Costa Rica]