2020 Chevrolet Suburban: When Quality comes in Quantity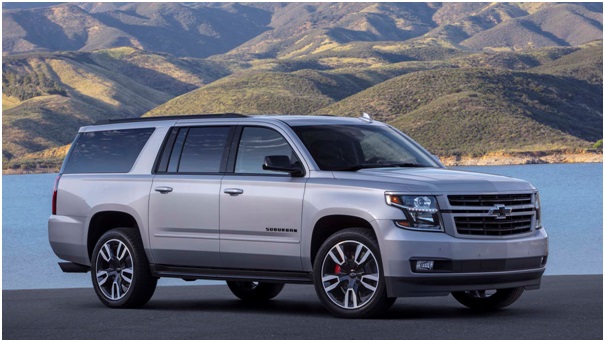 In general it is hard to find quality in quantity. But if you take the example of 2020 Chevrolet Suburban model series, you will be forced to look at this aspect from a different prospective. In other words, the 2020 Chevrolet Suburban is one such model of a full size crossover SUV, that offers many things in quantity without compromising on quality.
User Happy Vehicle
The2020 Chevrolet Suburban model series that coms under the broad spectrum of full size crossover SUV, displays certain features that allures a large section of car buyers who apparently differ in their priorities and preferences. The 2020 Chevrolet Suburban as a large family hauler proved itself to be an ideal buy for those who love to travel together in large groups of people and carry with them everything they don't ever use at home.
To know what the latest 2020 Chevrolet Suburban buyers are experiencing, we surveyed few of them at the Concord Chevrolet dealer showroom and what we got as answers to our questions is all what we want to share.
The users were all happy with the level of comfort that the 2020 Chevrolet Suburban could provide them, and many of them also appreciated the way it looks, by describing it as a beauty that is rare to be found in its own category of vehicles.
Important Updates
Chevrolet has announced to get the Suburban model series a heavy makeover for the coming year 2021. That is a declaration in itself that there won't be many changes for the 2020 year model. Simultaneously, there is more to be happy with this news for those who are in a lookout for a great deal for a vehicle like this that brings quality features and usability in quantity.
The 2020 Chevrolet Suburban will beget you a truck like performer that not only can haul a good number of people but also tow heavy weight while you can enjoy its upscale interior and a silky smooth ride because of the powerful support of the V-8 engines that can handle every odd that comes on its way.
Trim Variants
Every staff member at the Chevy dealer near Concord agreed that each of the trim levels of the 2020 Chevrolet Suburban model is unique in its value. The 2020 year lines up the Chevrolet Suburban model in LS, LT, and Premier trim levels, that offers you a vast range of options on the order sheet.
The diversion is based first on the basis of drivetrain configuration, where one can choose between rear- or four-wheel drive models. Then comes the criterion of engine power, where the choice has to be done between a 355-horsepower  making engine of 5.3-liter V-8 capacity paired with a 6-speed automatic transmission, or a 6.2-liter V-8 engine that is able to crank 420 hp.
What comes in quantity is the huge size offering seating for seven passengers and a cargo space of 39.3 cubic feet behind its third row, which can be extended to 76.7 cubic feet and 121.7 cubic feet respectively by folding down the third and second row of seats. What comes in quality is the rugged reliability of a sturdy vehicle that will last a lifetime, quality interior materials, a fully functional infotainment system and a smooth ride every time you drive one.