2021 Honda Clarity – A new Hybrid Car that Offers Comfortable and Smooth Ride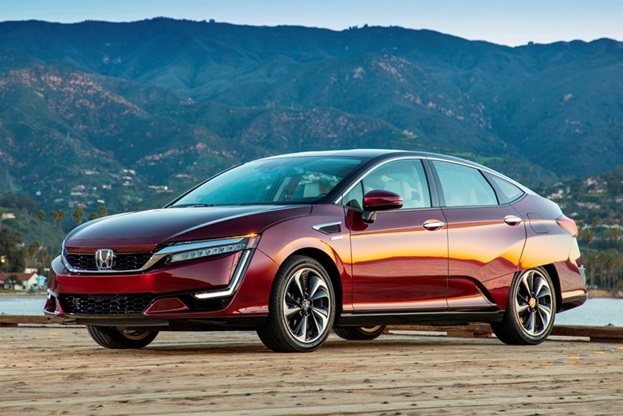 2021 Clarity is a unique vehicle from Honda. It is available either in a hydrogen fuel cell trim or plug-in hybrid model. This vehicle offers smooth ride always despite its advanced propulsion technique and provides mileage that no other car can even come close. This is one of the best cars in the market that can be used for daily commuting without having to worry about spending too much on gas or equivalent options.
Therefore, before making your way to Berkeley Honda dealer, it is better to check the stats in detail!
Plug-in hybrid and hydrogen powered engine
For the hybrid plug-in drivetrain, electric motor that produces 181 horsepower is used. This motor works flawlessly with the power supplied by a lithium-ion 17 kWh battery pack. Gas engine of this vehicle includes four-cylinder 1.5L engine and serves as an additional power/generator which would be required if battery runs out. This hybrid trim takes 7.7 seconds to reach 0-60 mph and combined horsepower provided is 212.
Coming to the Hydrogen Powered engine; this 2021 Clarity model generates 174 horsepower from the electric motor provided. The electricity/power for this vehicle is drawn from fuel cells and this electric motor is responsible for driving front wheels. A total of 8.1 seconds is what this car needs to reach 0-60 mph, which is far quicker than its competitors in this hydrogen powered automobile segment.
Moreover, the ride of both engine types is compliant as well as appropriately insulated cabin helps in outside noise reduction. All these make both variants of Clarity ideal for touring.
Battery life, charging, and range
The EPA estimated for driving range, only using electric motor is 48 miles. However, if an individual combines electric and gas power then it offers a whopping of 340 miles, which is better than any of its rivals in market. Using a 240 volt power source, 2021 Clarity takes about two and a half hour to recharge. However, using a 120 volt power source can take up to 12 hours.
The hydrogen powered model's range estimated by EPA is 360 miles; however, it depends solely on an individual's driving style and a few other conditions. Refueling this vehicle's tank takes about 3-5 minutes approximately.
Interior and models
2021 Clarity's interior is kept logical and practical but offers numerous features and designs that makes sitting inside the cabin utterly comfortable for all. From a spacious interior to comfortable seats, smooth ride is what you can always expect from this car.
Three versions of 2021 Clarity are available Plug-in Hybrid ($34,355), Plug-in Hybrid Touring ($37,555), and Fuel Cell ($60,000 estimated). One of the most sold 2021 Clarity is the Hybrid version in Berkeley Honda dealership.
If hybrid is your choice then you can opt for either the base Clarity hybrid mode or the Touring one. Though, it is better to opt for the Touring variant due to additional features, choosing the base model is no harm too. Both these models are more purchased than the fuel cell option but according to your need you can select the perfect fit.