2024 Buick Enclave: Complete Model Details and Specs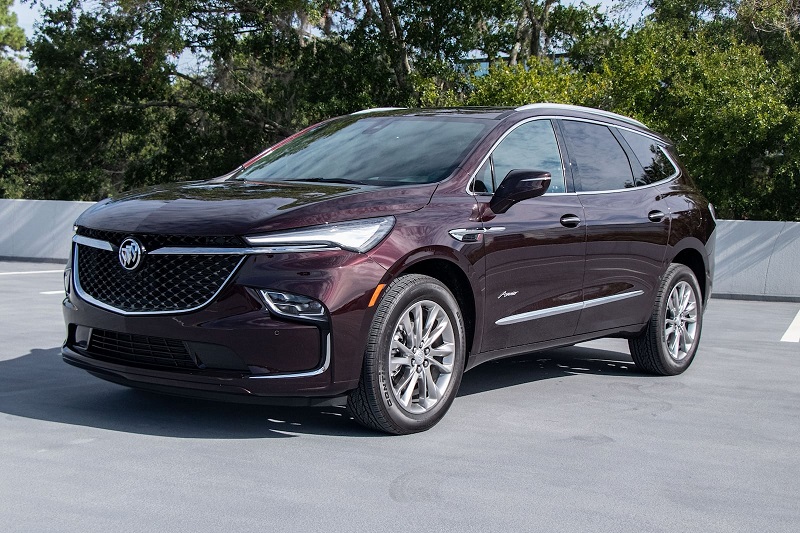 The 2024 Buick Enclave is the entry of Buick in the ultra-competitive mid-size luxury SUV. It is the largest in the Buick lineup. It will bring you access to a spacious six- or seven-passenger interior, handsome styling, and value-oriented pricing. You will find the vehicle offering you the standard 3.6-liter V-6, the sole available engine. You will also have access to plenty of options, which include standard features and ample cargo room. Want to explore on your own? You can visit Gloucester City Buick GMC dealer.
The features of the 2024 Buick Enclave
As per the list available, there are not many changes from this year's model. You can get it in three trim options – Essence, Premium, and Avenir. You will have a host of standard amenities, which includes Wi-Fi, wireless charging, heated leather seats and steering wheel, and six USB ports. You will have the max tow rating of 5000 pounds.
You will find all the 2024 Enclaves are powered by a 3.6L V6 engine that produces 310 horsepower and 266 lb-ft of torque.
1.    Fuel economy
The Buick Enclave offers you up to 18 mpg in the city and 26 mpg on the highway with front-wheel drive. With the all-wheel drive, the city fuel economy gets better. It reaches the city fuel economy drops to 17 mpg, and the highway fuel economy drops to 25 mpg.
2.    Interiors
The Enclave boasts a spacious, comfortable, and functional interior. However, the quality of the material and the attention to detail can be an issue. This is what may make it remain a little away from the competition.
Some of the options that are included in the Buick Enclave would include
LED taillights and headlights
18-inch alloy wheels
Rearview camera
Automatic climate control option.
3.    Infotainment options
You will get an 8.0-inch IntelliLink touchscreen infotainment system as standard equipment. You would find a user-friendly option with crisp graphics and an abundance of features. Wireless charging, Apple CarPlay, and Android Auto are a few other features that would make it stand apart.
You also have access to a WiFi Hotspot onboard.
4.    Warranty options
You can be assured of the standard Buick warranty options.
Some of the options available would include
Limited warranty available for up to three years or 36,000 miles
Powertrain warranty available for up to five years or 60,000 miles
Complimentary maintenance is offered for the first visit
The 2024 Buick Enclave is the best choice for your needs in an efficient vehicle. Are you looking for a stylish, spacious, and well-equipped three-row crossover SUV? It is a great choice for such buyers. It can also be a good value for money.
Conclusion
Well, finding the complete details of Buick Enclave in this blog may not be possible. You have plenty of options available for the three trims. However, it is advisable to get in touch with your Gloucester City GMC dealer, who should be able to help you get the complete details on the vehicle. You can even check out a test ride. This will help you get a first-hand experience of what the new 2024 Buick Enclave is all about – of course, as soon as it is launched.