Paint Protection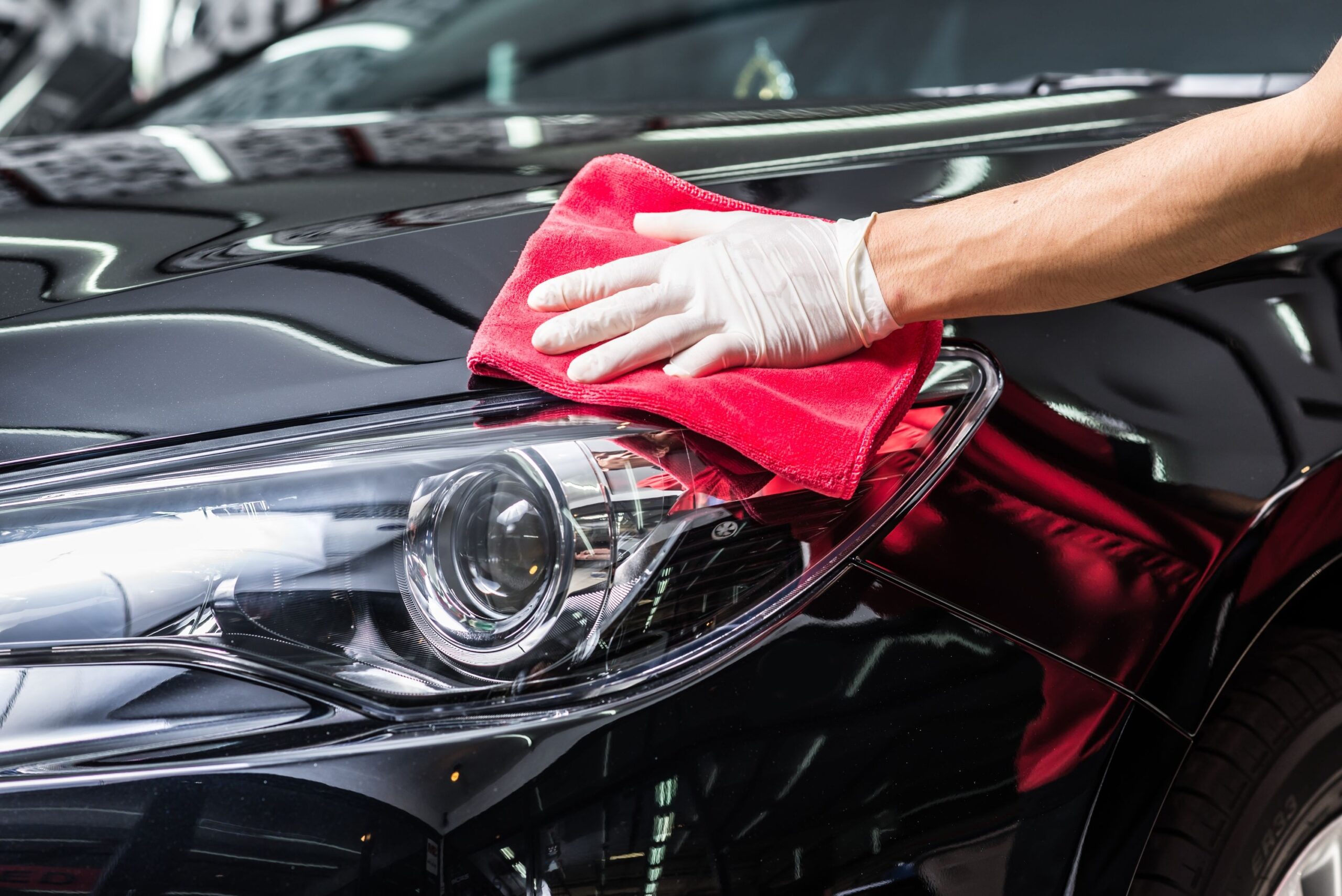 We have been in the industry for many years and have added services such as paint protection to our basic services.
Paint protection is a thin layer that we can put on to protect your paint from road hazards.  Many people are putting this on their vintage and antique cars as well.  This isn't something that you see, as it is clear once applied but it really saves the paint from stone chips and helps with clean up of bugs.  There are different levels of paint protection to choose from.  However, our team of experts would be glad to go over your options and choices for this particular service.
From wash, wax, buff, paint protection to the interior of your car.  Car detailing Minneapolis can bring that car to life.  Call today.
Ceramic Coating is something that everyone isn't always aware of.  It is a fairly new process for many, however, it has been around since the 80s.  The Ceramic Coating process has simply improved to allow more people to offer it to clients.  It is used to shine up the car and protect the car's exterior from damage due to small scratches and dings that you can get while driving or having your car sit in a parking lot.  Ceramic Coating can be used on just about any car, truck, SUV, motorcycle, or semi to protect the paint of that vehicle.
Ceramic Coating is semi-permanent, meaning that over time with washing and the sun, it will eventually need to be redone. The lifespan of Ceramic Coating is about 2-5 years.  Here at Humble Crew Auto Detailing, we offer affordable Ceramic Coating that will take your car's exterior to the next level.  When a car has this sort of coating, it is also less susceptible to bug splatters and other things that tend to stick to the exterior.  This coating will make the exterior very slippery as well.  Rain will repel from the vehicle quickly, which is one way you can tell that it is still working.  If you question if it is time to get that Ceramic Coating replaced, take a hose to your car and see how quickly the water repels off.
While this is a great service for our everyday cars, it is also great for our collectible cars. We understand how important some exotic and collectible cars are to some people. You take the time to polish and shine it and maybe even put it in shows to allow others to admire your collectible as well.  However, without Ceramic Coating the paint will eventually fade, it isn't as easy to keep clean and you would be doing a disservice to your vehicle without it.
While we offer amazing auto detailing services at all levels.  If you are just looking to get the exterior of your car detailed, not a problem.  Need the interior done, including the mirrors and windows, we can do that too.  We work on all cars, makes and models, and take our time to do it properly.  If you are looking for a full-service detailing job, we have you covered.  Our team of experts is trained with a keen eye for detail to ensure all cracks and crevices are cleaned to the very best of our ability.  Armed with the latest equipment and techniques we are ready to tackle even the toughest jobs.