Products and solutions that Pedders can offer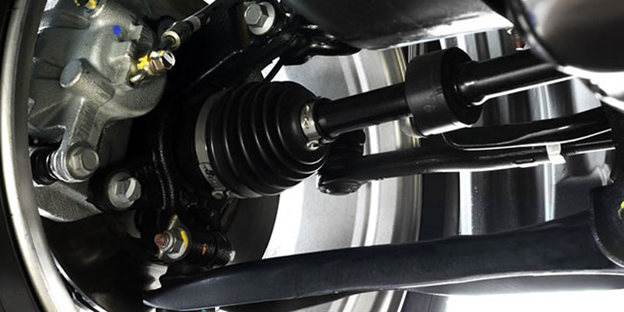 Pedders Suspension & Brakes was established in 1950 by Roy Pedder in Melbourne. For more than 70 years they are operating as a family-owned Australian company. With expertise in manufacturing, distribution, designing, and fitment of aftermarket underparts. They have more than 120 outlets across Australia consisting of authorized dealerships and stores. Pedders also service and support other brands in Australia through private labels. They are known as Australia's No. 1 Steering, Brake & Suspension specialist.
All about Brakes, Steering, and Suspension
The systems in your car must work harmoniously to get you to your destination. Yet, the two necessary systems are the brakes and steering and suspension systems. These systems will offer a comfortable ride and make you safe on the road.
Know how the Brakes work
The part that stops your car once you step on the brake pedal is the brake. The whole system must be maintained to have it in good shape. One of the systems that benefit from a regular inspection is the break. Since your brakes provide you clear warnings of when it is needed to be replaced. The brake parts will let you know first that something is wrong.
Understand how the Steering and Suspension Work
The steering and suspension function together to aid you to control your car. You will determine how your steering is faring by releasing the wheel when you're driving straight. Your steering is still fine if your car continues to travel in a straight line. While the suspension is the system responsible for keeping the car stable and comfortable ride. Even on bumpy roads. Your suspension needs work if your car bounces forcibly on roads that have potholes and other deformities.
Who should check your steering and suspension?
If you feel your car needs inspection or it's time for a routine exam, you must bring your car to a mechanic. They are an expert and has proper diagnostic equipment. Steering and suspension systems are a great part of the safe operation of your vehicle. You need to ensure that who works on your car has the experience and knowledge like the Pedders to work on steering and suspension systems.
Shock Absorbers
Pedders have various ranges of shock absorbers such as:
Heavy-duty construction
Nitrogen gas-pressurized
Direct authentic equipment replacement
Affordable pricing
Accurate Tuned Valving
Pedders Coil Springs
Pedders undertakes some steps when it comes to its Process of Coil Spring Manufacturing. At the World Class Manufacturing Plant in Victoria.
Hot coiling
Oil Quenching
Furnace Tempering
Shot Peening
Scragging
Loaded height and Rate testing
Powder Coating and Packaging
Features of Pedders Coil Springs:
Springs from Pedders provide various benefits. Replacement coil springs of Pedders offer the following:
Powder Coated Finish
Precise Spring rate
Direct authentic equipment replacement
Made to high quality
Reliable and durable