Summing Up the Features of the 2022 Volkswagen Passat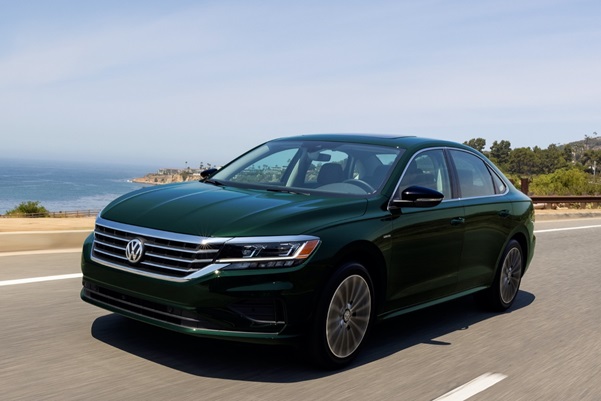 The new 2022 model year edition of VW Passat is all set to fill up the Volkswagen dealership floors this fall. So get ready for the release date of this beautiful sedan and drive it home grabbing the best deal from a seller like the Volkswagen dealership San Bernardino.
After a decade of offering an excellent family drive experience, in its plentiful interior space while engaging them through its super performance moves, the 2022 model year edition of Volkswagen Passat shows up with all the relevant features tucked in its stylized body.
The 2022 Volkswagen Passat offers a cabin with five-belted seats, and this four-door sedan is now all set to take its victory with features like smartphone connectivity, and many other available features that includes few timely upgrades for the interior. This new 2022 Volkswagen Passat model is now seen gathering a larger crowd than ever before, thanks to the relevant updates it kept receiving that finally brought the sedan to the next level in terms of popularity because of its ease of use.
The Powerful Drive Experience
Even though the 2022 Volkswagen Passat is counted among the sophisticated family sedans, its performance numbers say, it has adopted many sports car characteristics especially in the performance aspect.
So the 2022 VW Passat model series is expected to offer a Front-Wheel Drive setup that nestles a powerful 2.0-liter four-cylinder engine making 174 hp and 206 lb-ft. of torque, under its hood. Moreover, this upcoming VW Passat sedans have already earned a five-star rating from the National Highway Traffic Safety Administration, while the safety experts also sincerely appreciate its wide, and sturdy body frame that moves with an excellent grip even on the slippery road surfaces.  Simultaneously, the 2022 VW Passat also earned lots of goodwill from its users who found its automated features quite pampering.
Level of Ride Comfort
So far, the VW Passat has always been recommended by the auto experts for the families who are more than three in number. It is so because the VW brand has never compromised on offering a spacious passenger seating option and a cargo space that spreads about 15.9 cubic feet to swallow the cargo packages.
Moreover, the 2022 Volkswagen Passat are now even safer an option to drive with your family and friends  with a standard line of drive-assist features like forward-collision warning, automated emergency braking, blind-spot monitoring and rear cross-traffic alert. You can also get the safety of adaptive cruise control feature which is also available in the coming year edition of 2022.
Lot more is heard about this most popular VW sedan series that we have verified from the San Bernardino Volkswagen dealership. They confirmed, that the 2022 Volkswagen Passat is a sedan series has encouraged the new buyers to shift their choice from an over-practical crossover to an elegant sedan model that adds up more value to each of their rides through its technically advanced the touch of a button.