2021 Cayenne: A Sports Car Series from Porsche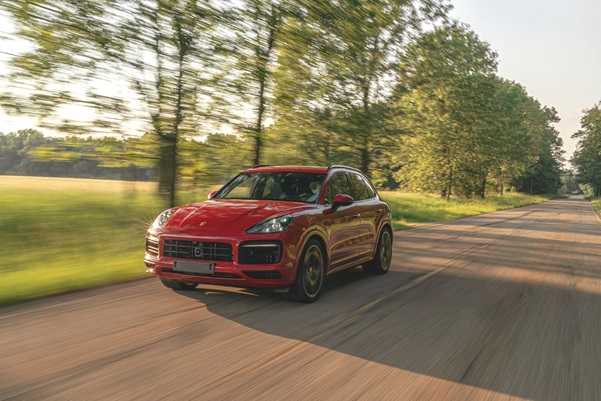 Porsche is a name in the circle of sports cars that doesn't need an introduction. The current lineup of Porsche can boast of a handful of sports car models, that consists of a variety of body styles, including the common ones like sedans, hatchbacks, wagons, and crossover SUVs. The 2021 Porsche Cayenne is the series of sports sedans, that has loads of features to talk about. A promotional caption we came across at the premise of the Santa Barbara Porsche dealer read, the Prodigious Sports Car Series 2021 Cayenne. To know more about what the model series we checked in their stock room and booked a test drive.
What we were convinced about the 2021 Porsche Cayenne after our test drive was that it is a sports car model series that moves with the confidence of having a prodigious powerplant, toiling under its hood. It is the same reason why the 2021 Porsche Cayenne can be taken as one of the best transportation options that can carry a family with utmost comfort and thrill.
The five-passenger mid-size car now is all set to show off its off-road capability and can glide equally smooth whether it is driven on-track or on the paved and unpaved surfaces. The cabins of the 2021 Porsche Cayenne model series can be shown as an example of how a sports car should be, inside. It is the effect of the luxurious environment again, that makes the 2021 Porsche Cayenne also a good option as a family car.
Capable Powertrains
This year, in 2021, Porsche added the GTS trim model to the existing lineup that already had two plug-in models working on larger lithium-ion batteries. They come with a usable capacity of 14.3 kwh, that can be pumped up to a capacity of 11.3 kwh. The new GTS model of the 2021 Porsche Cayenne however runs on a twin-turbo 4.0-liter V-8 engine.
So, the 2021 Porsche Cayenne lineup consists of a long list of names that starts with the base, and carries on with trims S, GTS, Turbo, E-Hybrid, and Turbo S E-Hybrid. The 2021 Porsche Cayenne which is also available in the shape of an SUV, looks modern from outside, and luxurious from inside and feels sporty on the move.
Stellar performance is the compliment that each of the 2021 Porsche Cayenne models deserves. The lineup that now is consisted of four powerful engines get at the base trims a turbocharged 3.0-liter V-6 engine that makes 335 hp and picks up a speed of 60 mph within 5.6 seconds. The twin-turbo 4.0-liter V-8 engine that accompanies an electric motor can bloat up the horsepower count to 670 and can run at a top speed of 183-mph, taking only 3.6 seconds to raise the accelerator to 60 mph.
Here we must make a note that all 2021 Porsche Cayenne models come equipped with automatic emergency braking, since that is a standard equipment, while features like active lane control, blind-spot monitors, adaptive cruise control, night vision, and a surround-view camera system can be installed optionally, confirmed the Porsche dealer Santa Barbara.
 .