Briefing the 2021 Nissan Murano Lineup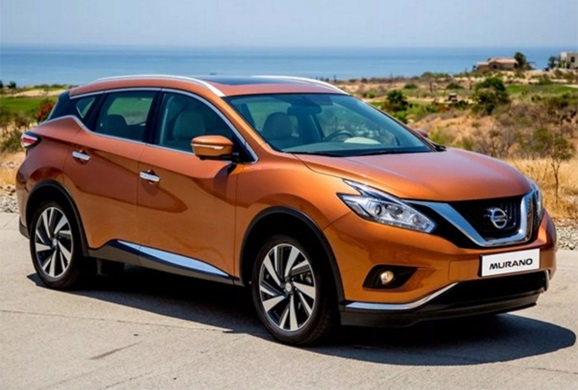 Since it debuted as a 2003 model, the Nissan Murano has offered bold styling and spacious seating for five in a midsize SUV package. Now in its third generation, Nissan's curvaceous utility vehicle offers a generous list of standard features. We were intimidated by the Salinas Nissan dealership, all the details about the 2021 Nissan Murano that we felt like briefing to you all.
They added to their conversation with us that the 2021 Nissan Murano models now are mostly loved and preferred by family car buyers because of an elastic interior that can be upgraded with some extra bunch of convenience features like heated and ventilated front seats, well-quilted leather upholstery and many more.
Safety Shield from Nissan
For the year 2021, Nissan secures its Murano models with its own Safety Shield 360 suite that is comprised of the most advanced driver assistance features. All this now is offered as standard equipment on all 2021 versions of Nissan Murano models.
In the comfort zone the 2021 Nissan Murano models ensure your ride to be relaxing and joyous with its warm and cozy cabin that not only snug fits into its cushy seats and keeps the cabin quiet but makes sure that no outside disturbances sneak peaks into its serene cabin atmosphere.
The cabin is equipped with a center stack, exposing Nissan's own updated infotainment graphics while its 360-degree view parking camera system help the driver park the vehicle without a struggle.
Power Plant Options
Although the 2021 Nissan Murano models get V-6 engines under their hoods, they do not claim to be the quickest power plant option in its class. But what they can deliver is more than enough for the daily commuters who occasionally will like to geta long drive with the 2021 Nissan Murano at the weekends.
With higher than usual rear visibility, the 2021 Nissan Murano makes driving easier with its accurate steering. With all these the 2021 Nissan Murano models make better midsize SUV options in the existing segment.
The power plant options deliver a smooth ride experience that is duly supported by its rugged and bold styling while its driving dynamics are the ones to be hugely credited for all these virtues and achievements.
The above powertrain which we are discussing about sees a CVT automatic gearbox mating to a 3.5-liter V-6 engine and the combination is rated at 260 hp and 240 lb-ft of torque. The fuel economy rates that are recorded so far with this powertrain combination are 20/28 mpg city/highway with FWD or AWD, as rated by the EPA.
Safety Monitors
All the 2021 Nissan Murano models are safeguarded with Nissan's own Safety Shield 360 driver assistance suite, which includes front and rear automatic emergency braking, forward collision warning with pedestrian detection, automatic high beams, blind-spot monitoring, lane departure warning, rear cross-traffic alert while the adaptive cruise control is offered only on the SV, SL, and Platinum trims. To know more about the 2021 Nissan Murano models and their features in details, book a test drive today at the dealership showroom of Nissan Salinas.