Essential questions to ask when buying a bike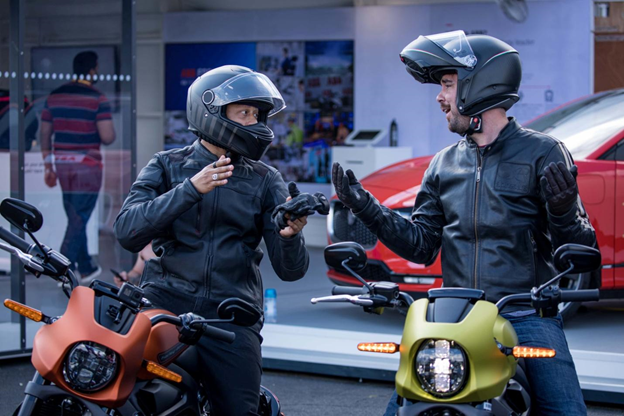 Are you searching for a buying a new two-wheeler? If this is the case, you should ask a few questions before buying it. Owning a new performance bike such as a hero xpulse 200S is a good investment. A vehicle is vitally necessary, especially in today's society, as it enables independence and ensures the safety of your commute. It provides you the freedom to move your family without fighting crowds on public transportation. These are fairly common, especially in cities where owning a motorcycle is practical due to its size and affordable operating expenses. However, you should consider a dual-sport motorcycle if you want the vehicle to be capable of both on and off-road travel. In this post, you can see the essential questions to ask when buying a bike:
What is the motorcycle's purpose?
Is it designed for use on the sidewalk or in the mud? Your decision-making will be significantly influenced by your knowledge of the places and modes of transportation you choose. A dual-sport bike, adaptable to get dirty in the afternoon and clean up in time for your date that night, is a good option if you want to do a little of both.
What is your level of experience?
New buyers frequently select a motorcycle that is much too powerful for them. If you are starting, choose a slower bike at first. If you have experience riding a motorbike or any other type, keep the bike's power at or below 600cc. But if you are a pro, pick the most powerful machine. 
How powerful is it?
Choose only a motorcycle with the power you can manage. It is highly recommended that you choose a motorcycle with 250–300cc power for your first ride before upgrading to a more potent vehicle. Both brand-new and used motorcycles fall under this. Choose the Super splendor bs6  because it is the trendiest executive bike to drive.
How popular is it?
When you purchase a model that has received positive reviews and has a high resale value, you will probably be able to sell it fast when you are ready to upgrade without losing too much of your initial investment.
How much does it cost to insure?
Although purchasing a bike is a wise investment, it does have associated costs, such as maintenance and insurance. Always ask your insurance agent how much the insurance for your chosen motorcycle will cost you before making a purchase. Make sure that the bike's price and insurance are in line with your budget because the ccs in your bike affect your insurance expenses.
How heavy is it?
It is not uncommon for new riders to drop their motorcycle at least once, frequently due to the bike's weight making it difficult for them to control. Consider a lighter, more maneuverable motorcycle as your initial purchase. When the time is right, you can always progress to something bigger.
Bottom line
Finally, the above mentioned the essential questions to ask when buying a bike. If you need a highly durable bike, you can go with super splendor bs6. For purchasing a high-quality bike, ask the listed questions before making purchasing decision.