Three Essential RV Maintenance Hints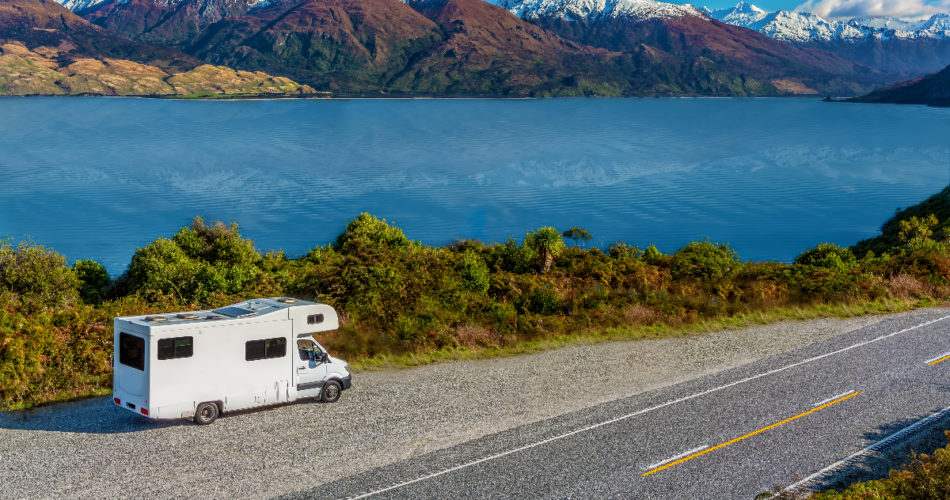 RVs have long been popular for road excursions with family and friends. Even while an RV is convenient to use while on vacation, that convenience may rapidly become a concern if it is not maintained on a regular basis. Because RVs are more complex than most cars used for road trips, they require more care and upkeep. A well-kept RV will keep you comfortable while on vacation, but one that isn't will most certainly cause you problems. Click here to learn more about the RV parts and maintenance services provided by Leisureland RV Center.
Anyone who has used an RV for a long time will tell you that it must be well-maintained if you want to enjoy a relaxing journey. Those who are planning a long trip in their RV should keep this in mind. Before you begin your journey, it is critical to thoroughly inspect the vehicle and address any issues that may arise. This includes ensuring that all of the appliances operate properly and that the car's tires, brakes, and fluid levels are all in good working order. Preventive maintenance can save you a lot of headaches in the long run with just a small bit of labor now. Always carry a little repair kit with you in case you need to mend something while you're away from home.
Regular RV maintenance is beneficial to both your comfort and your money because it prevents you from having to replace or repair pieces and equipment that broke due to poor maintenance. Here are some tips for keeping your RV in good condition.
How Do You Begin?
Any seasoned traveler will tell you that being well-prepared is one of the keys to a successful RV trip. After all, the last thing you want to do while you're hundreds of miles from home is deal with a damaged RV. Here are some broad guidelines for maintaining utilities such as gas, electricity, and water.
Water
One of the most important things you can do is keep a watch on your RV's water system. The freshwater tank and hot water heater, as well as all the pipes and fittings, are also included. Check for leaks and ensure that all of the valves are in good working order. To prevent bacteria from forming, the freshwater tank must be cleansed on a regular basis.
Check the Electrical System
Another key aspect of RV maintenance is monitoring the electrical system. This includes testing the batteries on a regular basis, ensuring that all connections are tight, and ensuring that all circuits function properly. If you have an inverter, you should test it frequently.
Gas
The third and most crucial aspect of RV maintenance is monitoring the gas system. To accomplish this, you must inspect the lines for leaks, test the pressure frequently, and keep a watch on the gauges.
Seams and Roofs
The walls of your RV provide the majority of its shape and structure. As a result, you can use it for many years. These barriers must be robust for an extended period of time. Check that everything is properly bolted and that no panels are visible to ensure that everything is in functioning order.
Because prolonged exposure to the elements without maintenance will result in long-term damage, this type of examination should be performed once a month or after a vacation. After each inspection, apply a layer of sealant to your RV's roof and seams to preserve them in good condition. Choose the best sealant for the material at hand.
How Are Tires Filled?
Tires are one of the most vital components of a vehicle. Maintaining the condition of your RV's tires is critical for its continuous use and travel, as well as your safety and well-being. Tire pressure is important since it varies greatly depending on a variety of factors. Low tire pressure can also cause your tires to pop or go flat, causing a variety of issues and costing you additional money.
When Should I Replace My RV Tires?
If you damage your RV tires in a way that cannot be repaired, you may need to replace them. Because the wheels are one of the most significant pieces of a recreational vehicle, they must be checked on a regular basis. If you intend to drive your RV for an extended period of time, you should repair any worn-out or damaged wheels as soon as possible. This will keep you and your family safer on the road while also improving the performance, maneuverability, and fuel efficiency of your RV (RV). Because buying new wheels is the most important upgrade you can make, it should be at the top of your priority list.
The gas line in your kitchen, the water line in your bathroom, and the power lines throughout your home should all be in good working order for the trip to go as smoothly as possible. Maintain and inspect each one on a regular basis to ensure that none of the lines connecting these components are broken.
Follow these three simple maintenance steps to maintain your RV in top condition for years of enjoyable camping excursions. You may prevent problems from worsening by regularly inspecting your RV's roof, tires, and seals. If you're looking for a brand-new RV that will last, come to the Leisureland RV Center in Boise and look at our Keystone Retreat RV in Boise. We all know that an RV is the finest way to spend a weekend or a family vacation. This type is ideal for everyone who enjoys camping. We carefully choose each of our used RVs to ensure that you get the best bargain possible.
Every RV is thoroughly inspected and tested at our 10,000-square-foot servicing facility. On the day of delivery, all major systems will be operational and available for public inspection. We also provide free tutorials on how to operate your new RV.
We are really concerned about how we interact with each of our consumers. Our "No Pressure Guarantee" states that we will never make you feel obligated to purchase anything. Our top concerns are your education, finding you the finest RV for your needs, and ensuring you are satisfied with the quality of care we provide.