Highlighting the Features of the 2021 Acura TLX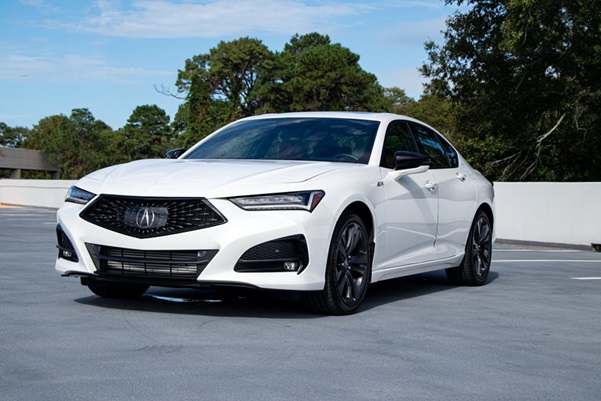 Among the mid-size sedan family, the 2021 Acura TLX places itself as a premium luxury model. With its racy design curved out at its exterior, it engages a bunch of turbocharged engines that are truly powerful and effective because of the support of improved driving dynamics. The 2021 model year edition of Acura TLX finally makes one of the best sport sedans that have lots of lucrative features to offer its users.
At the Summerlin Acura dealership, we came to know that the 2021 Acura TLX models are climbing higher in popularity, especially among the drive enthusiasts who are especially attracted to this sports sedan model after knowing it is equipped with an all-wheel drive system that uses torque-vectoring technology. The 2021 Acura TLX even though being a sports sedan model, can offer a seating capacity of five people proving the fact, that it can also be used very well as a family transportation option, but surely for the cream of the society who can afford to pay its lofty price.
Major Features at a Glance
The 2021 Acura TLX models come in a shape that is truly unconventional. Ideally framed to nestle in the users in its luxury soaked cabin, the 2021 Acura TLX actually is focused on delivering a zesty performance through its powerful turbocharged engines. For the year 2021, Acura offered its flagship model TLX buyers a bunch of trims that can dress up the sedan in different styles, especially from within. The lineup starts with the base at the lowest form, and then climbs up with added price amount in the guises of Tech, A-Spec, and Advance models. We were informed that one Type S trim model equipped with performance-oriented package might join the show late somewhere in the year 2021.
2021 Model Year Enhancements
The year 2021 contributed heavily on giving the Acura TLX its present exterior form. The 2021 Acura TLX now grows three inches bigger in its length which automatically adds more leg room for both the row of seats. It grows by two inches in its breadth as well, which indicates the travelers will have more shoulder room, while all these will also stretch the cargo space too. What we must add here is that the ride height is cut short by half an inch as a contrast, but it gave the sedan more inclination towards its sports car status.
Zestful Performance
The entire lineup of 2021 Acura TLX model series come evenly powered by a 2.0-liter turbo-4 engine, except for the Type S trim that is yet to join the crew. It is heard from our known sources serving at the Summerlin Acura dealer that this newly introduced trim is going to replace the earlier 2.4-liter inline-4 and also the 3.5-liter V-6 engines.  So, a 272 horsepower and 280 pound-feet of torque will be generated by this new power plant, which will be using torque vectoring feature to achieve a heightened maneuverability as well as an exemplary road handling skill.