Why Should You Buy Land Rover Discovery Sport Perth?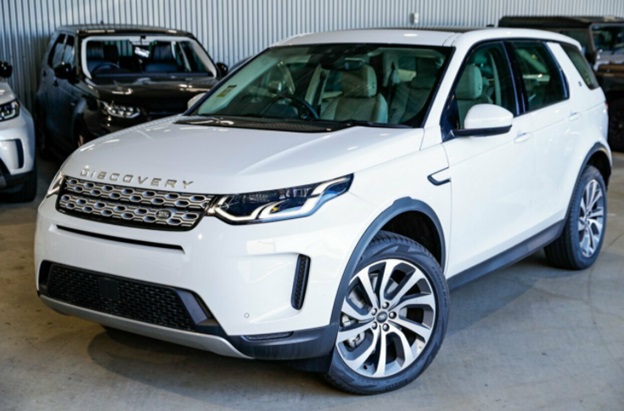 Perhaps you've been thinking about a land rover discovery sport, and you aren't convinced if it's the best car model. The significant advantage is that there are classic land rover discovery sport Perth and the feature of this car will make you happy. We guess all you need is comfort and performance, provided with this best and smallest SUV. 
Furthermore, it comes with Addons that will improve your traveling experience while being lenient in your pocket. Land rover discovery sport is one of the luxurious, spacious but neither expensive nor bulky. Below are the top reasons why having a land rover discovery sport is a superb choice. 
Unique exterior design
You should buy the 2020 land rover discovery sport in Perth because it has a streamlined look. It comes with many angels all pointing downwards towards the car front. Looking at it from a distance, you can see it has an aggressive stance. Both its LED headlights and rear fog lights are standard. Lastly, you can choose to have a black roof or a body-colored roof. 
Extra Two seats
Having a large family can sometimes be fun, but things may get ugly when the car space is limited. That's why a larger portion of people are opting for cars with extra seating space. The advantage of investing in a 2020 land rover discovery sport is that the third row is equipped with additional two seats despite its compact size. Despite getting all this seating space, this car model still provides 6.8 Cu. Ft back storage space.
Customized interior
Here is what you should know about land rover discovery sport; you can choose the kind of interior you want your car to have. Firstly, the seats can come with Windsor leather or Luxtec/suede cloth material, depending on what impresses you most. 
Secondly, the finisher can be charcoal oak, titanium mesh, gloss black, or natural shadow oak. Thirdly, customers can choose a darker interior with ebony seats and matching headlining. Alternatively, they can opt for a lighter interior with lighter seats and tan headlining. 
Capable SUV car
Customers show interest in Land Rover Discovery Sport because of its two-engine option. Its 2-liter engine having four cylinders and 246 HP is a standard one that can move at 140miles/hour. Within 7 seconds, it can hit the 60miles/hour mark. 
Furthermore, the second engine option with 286 horsepower (HP) travels within 145miles/hour range, and within 6.5seconds, it can hit 60miles/hour speed. Lastly, it has a towing capacity of 4,400 pounds.
Spacious cargo room
Behind cars' second row is a 34.6 Cu. Ft storage room which can accommodate your item if you like carrying cargo or moving frequently. Lowering the center seat within the middle row gives you space for keeping more oversized items. 
Additionally, if you don't have people in your car, but you must carry more cargo, you can fold the entire second row. To get 60 Cu. Ft storage. When you want to transport kayaks, skis, or other outdoor gear, you can keep them on the roof rack. 
It gives you absolute control
Land rover discovery sport infotainment system is known as InControl Touch Pro and comes with a 10-inch touchscreen, Apple CarPlay, and Android Auto, which allow easy smartphone integration. Moreover, you can swipe to see available options, pinch to zoom in on maps, or tap the screen to selecting items. 
When you need to concentrate on the road, you can use voice control functionality. Lastly, the car features integrated navigation, and it can serve as your 4G Wi-Fi Hotspot.
Luxurious Interior Elements
All the land rover discovery sport Perth comes with excellent interior elements, including soft overhead lighting, leather steering wheels, and lights in the footwells. Additionally, its 14-way power-adjustable front car seat is capable of massaging, heating, and cooling. 
This car model was meant to enhance your comfort since the middle row can include a heating element to enhance comfort when the temperatures drop. Based on this reason and those we have covered above; you'll have all the reasons to buy the land rover discovery sport since it's the best SUV.