A Guide To Proper Storing Of Volvo Truck Spare Parts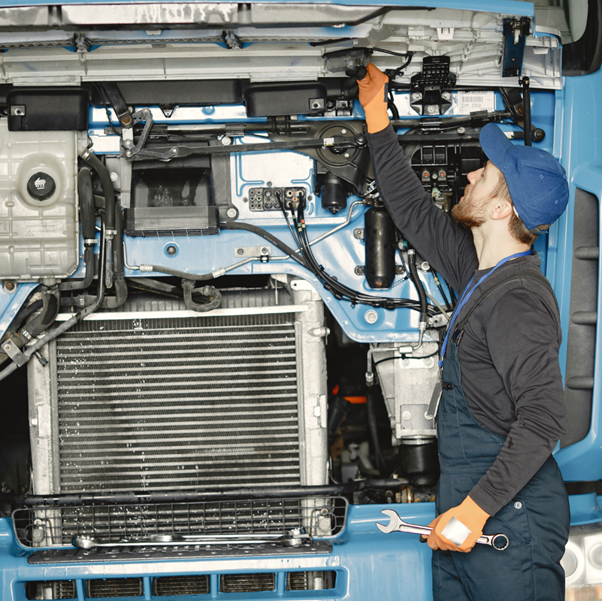 Heavy-duty vehicles like Volvo or other truck brands can last around 20 years as long as you take good care of them. That involves routine maintenance and replacing worn-out components with Volvo truck spare parts.
Of course, these would only work if the Volvo truck spare parts you will be using as replacements are in good condition and fit perfectly. The only way to guarantee that is to have proper storage management. Below are some tips on how to store Volvo truck spare parts properly.
6 Tips For Properly Storing Volvo Truck Spare Parts
1. Consider Your Environment
The environment where your storage is can affect your inventory. Since most Volvo truck spare parts are metal, exposure to humidity can cause the components to rust over time.
There is a high chance the vehicle will break down if you use corroded components as a replacement. To avoid corrosion, ensure to store Volvo truck spare parts in controlled temperature storage.
2. Organise By Manufacturer
If you have other vehicles other than a Volvo truck, organising the spare parts by manufacturer enables you to determine where the components for a particular vehicle model are.
The same goes for your employees when you ask them to look for a particular component. They can quickly find what they need to bring to the mechanic when your trucks need to undergo routine repair and maintenance.
3. Keep The Storage Area Clean
Cutting the clutter does not only reduce the amount of accumulated dust, but it can also make your search a lot easier.  You can find where the Volvo truck spare parts you are looking for without turning the inventory upside down.
4. Take Advantage Of Racks
Organising spare parts by the manufacturer will be more manageable with racks. You can place various brands and models on each layer and maximise the vertical space.
Remember to store the heavy ones at the bottom so you will not have a tough time carrying them out off the shelf.  To help reach the upper layer with ease, you should add an inventory ladder.
5. Install Excellent Lighting
Finding the Volvo truck spare parts you need will be quicker in well-lit storage since you no longer have to spend time trying to be careful what will bump you and step on the floor. If you can, install light fixtures on the aisle between racks. It will allow you to see items on each layer well.
6. Conduct Regular Inspections
Volvo truck spare parts will eventually become unsuitable for replacements because some components might have deteriorated. Regular inspections can help determine if you can still use them for your Volvo trucks.
Are You Ready To Create An Inventory For Volvo Truck Spare Parts?
If so, contact Maxindo Enterprise at +65 6296 2266 or leave a message on their website to get your supplies! Since they have been in the automotive spare parts industry since 1983, you can rest assured that they only sell quality components. If you need bearings, the said supplier in Singapore has them in stock.