Five things to do if you've been involved in a car crash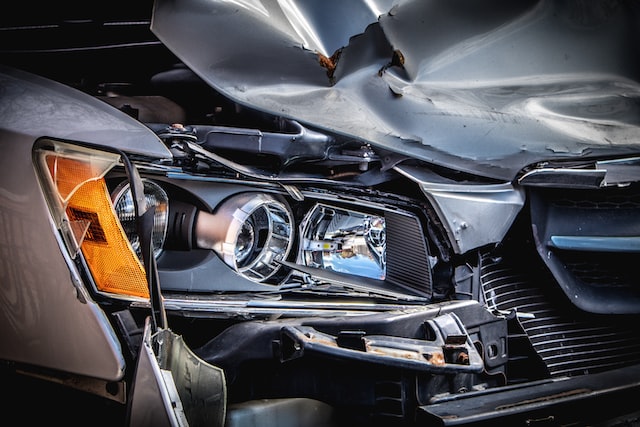 Nobody wants to be involved in a car crash, but unfortunately, it's common on the roads these days. Last year, more than 27,000 people were killed or seriously injured in a car accident – and it's vital that you know what to do should it happen to you. Below, we've put together everything you need to know, whether it's a minor bump or a serious collision… 
Tell your insurer 
Perhaps one of the most important things you can do is tell your insurance company as soon as it's safe to do so. If you're involved in a car accident, your insurance company needs to know so they can both help you recover your car and ensure it's fixed or replaced, and protect you legally should the other party want to claim against your insurance. Give them a call as soon as possible – most companies say you'll need to inform them within 24 hours – and have all of the necessary information on hand, such as the other driver's number plate. 
Consider calling the experts
If you were in an accident that wasn't your fault, it might be worth contacting a company that specialises in UK Accident Management Services. Such firms specialise in representing non-fault parties who've been involved in road traffic accidents and can offer services such as vehicle recovery, storage, damage assessment, and replacement vehicles. Typically, they go further than insurance companies to ensure you get the support and compensation you deserve after an accident, though naturally we always recommend calling your insurer first. 
Make a record of the situation 
If you're involved in a car crash, it's important to keep a record of the sitaution. You must, by law, exchange certain details with others involved, like your name, address, and insurance information. Make sure to take down the details of witnesses, as they may prove useful in the long-run. It's also sensible to record information like the time and date of the crash, the number plate, make, and colour of vehicles involved, and the driving conditions: was it wet and what was the road quality like? Nowadays, many people record the state of their car on their phone – this can be a sensible way to record the accident and refer back to at a later date. Record the damage that was caused to your vehicle, and any injuries to drivers, passengers, and pedestrians. It's also worth holding onto receipts for taxis if you weren't able to use your car after an accident, as you may be eligible to claim compensation later. 
Consider calling the police
Depending on the severity of your crash, you might want to call the police. However, it's good to know that they don't need to get involved in minor accidents unless someone was injured, as they'll be able to establish whether you need an ambulance or fire brigade. If the accident blocked the road or another vehicle failed to stop, you should make the police aware. It's also worth calling 999 if you suspect the other driver was drunk or on drugs, if they won't give you their insurance details, or if you think they deliberately caused a crash.
Think about medical treatment 
Use your common sense when it comes to seeking medical treatment. If you were injured in the accident, go to see your GP or visit A&E. It's better to be safe than sorry: you might have an internal injury you don't know about that could go on to become something more serious.