Why Should You Not Miss Out the Chance to Buy a Used 2018 Chevrolet Tahoe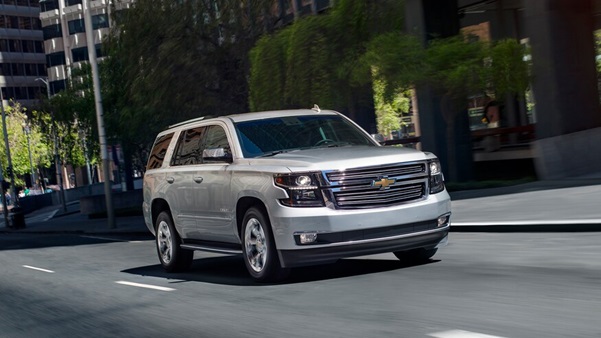 The lineup of Chevrolet Tahoe has grown in all the right directions when it was released for the year 2018. As a full-size SUV, the 2018 Chevrolet Tahoe made family hauling and fleeting businesses a breeze, opined the Flagstaff used Chevrolet dealer from where we bought the same. It is from them we got to realize why one must not miss out the chance to buy a used version of the 2018 Chevrolet Tahoe, if he gets to find one.
There is a bit more to the 2018 model year version of the Chevrolet Tahoe since it includes an RST Package that means the model will be equipped with the trick of a magnetic suspension attached to the 6.2-liter V-8 engine while the wheels of this hefty SUV will be controlled by a pair of 16.1-inch Brembo brakes.
Other Engine Options
Apart from the RST package, all other 2018 Tahoe trim variants will come standard with a 5.3-liter V-8 engine mated to a 6-speed automatic transmission that together will propel 355 horsepower. This 5.3-liter engine variant will be strong enough, to carry out all the dailytasks you assign to the 2018 Chevrolet Tahoe. But surely if you require more power, we would suggest you go for the RST package that will bring with it a roaring 420-hp which will be drawn from a 6.2-liter V-8 engine paired to a 10-speed automatic gearbox. Like always the 2018 Chevrolet Tahoe will offer a rear-wheel drive as standard but mostly people agree to pay that extra amount to enjoy the confidence of driving with all four-wheels.
As a full size SUV, with the 2018 Chevrolet Tahoe you can tow a maximum weight of 8,400 pounds when properly equipped and glide through tougher road surfaces with its beefier brakes, buttoned-down suspension, and of course the forceful movements of a strong V-8 engine.
Predictably enough, the 2018 model year version of a Chevrolet Tahoe will cross a mileage of 19 mpg combined with the rear-wheel drive model when the engine will be the base 5.3-liter V-8 one, which is quite acceptable, looking at the performance numbers.
Safety and Ease of Drive
On the safety side, when you buy a used version of the 2018 Chevrolet Tahoe, you gain the confidence of driving this big vehicle in support of the advanced safety and driver assistance features like the automatic emergency braking and adaptive cruise control.
With all these virtues stored in its bag, the 2018 Chevrolet Tahoe makes a complete round of usability and utility, apart from moving people with utmost comfort as well as luxury. Moreover, if we talk about the power configurations and cabin specifications, not much has changed till then except for few upgraded materials and a few safety technologies that came standard with the latest model year versions.
So at the Flagstaff used Chevy dealer, an experienced sales official reasoned that for those who need a vehicle with such capacity for their daily commutes or to start a fleeting business, should not miss out the opportunity to buy a used version of the 2018 Chevrolet Tahoe, as it is hard to find the combination of such features at such an affordable price rate.